Get chalking!
At it's simplest, DOTS is about getting out there and using chalk to express what's on your mind.
It is about 'learning by doing', embracing the medium, and seeing where it takes you.
To connect your chalking to DOTS simply include at least one of DOTS 'Unifying Memes'.
Other than the Unifying Memes, what you choose to chalk is in your hands.
Anything other than a 'Unifying Meme' is a 'Long Game Meme'.
Long Game Memes are where creativity, customisation and alchemy really kick in.
There are no predefined 'rules' for Long Game Memes. Just an ethos of play.
Unifying Memes
The Unifying Memes are five densely communicative words, symbols and phrases which, individually and collectively, express the very essence of DOTS.
The Unifying Memes are what situate your individual chalking within the wider frame of DOTS.
The five Unifying Memes are:
1. dots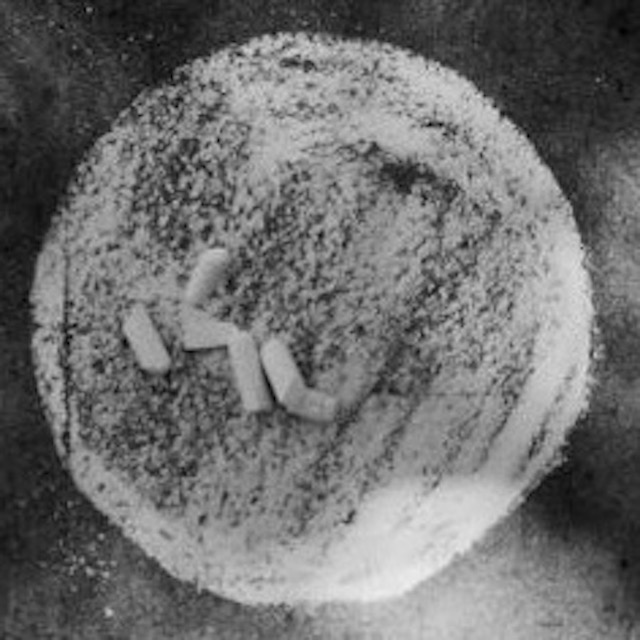 Could something as simple as chalk dots come to symbolise our individual and collective will to transformation?
As the most exquisite and abstract of all DOTS symbols, the chalk dot is emblematic of the entire movement.
2. dotZero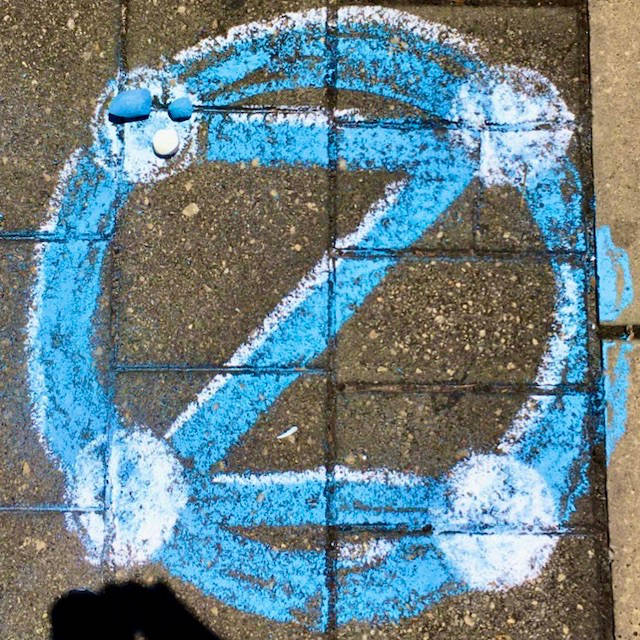 The dotZero symbol encodes a host of meanings.
By 'Patient Zero' in a pandemic, dotZero
In this sense, dotZero offers one answer, hiding in plain sight, to the riddle of DOTS.
3. 'Democracy On The Streets'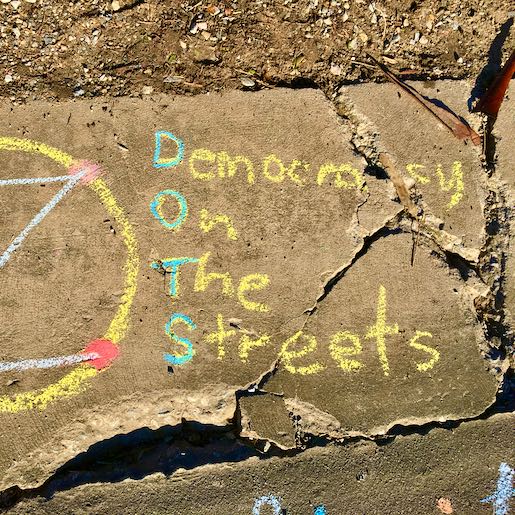 Instantly memorable, when inscribed this phrase answers the essential questions: who, what, when, where and why. It asserts its own legitimacy and purpose.
4. 'Join The DOTS'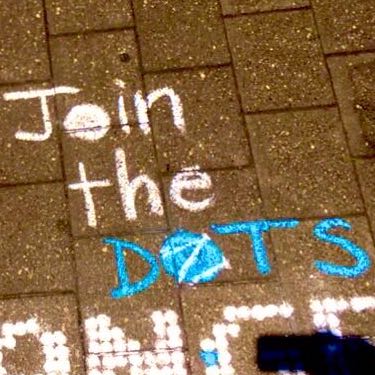 This phrase can be read as a call to action, a prompt for 'systems thinking' and an invitation to play.
5. 'Eternity'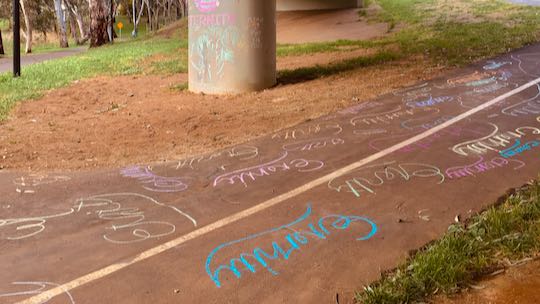 Inspired by Arthur Stace, the word 'Eternity' reminds us of the scale of the arena we inhabit and of the transformative potential of chalk.
Long Game Memes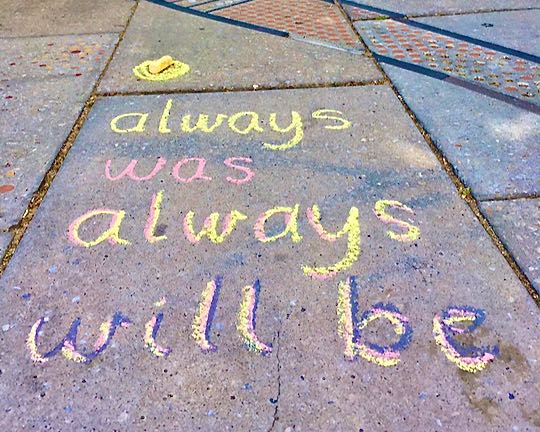 The Unifying Memes are principally about form. The Long Game Memes are all content.
Nothing is categorically excluded from Long Game Memes.
DOTS encourages any and all chalking consistent with DOTS broad values, ethos and objectives.
The inevitable risk they pose through potential for malign evolution is mitigated by: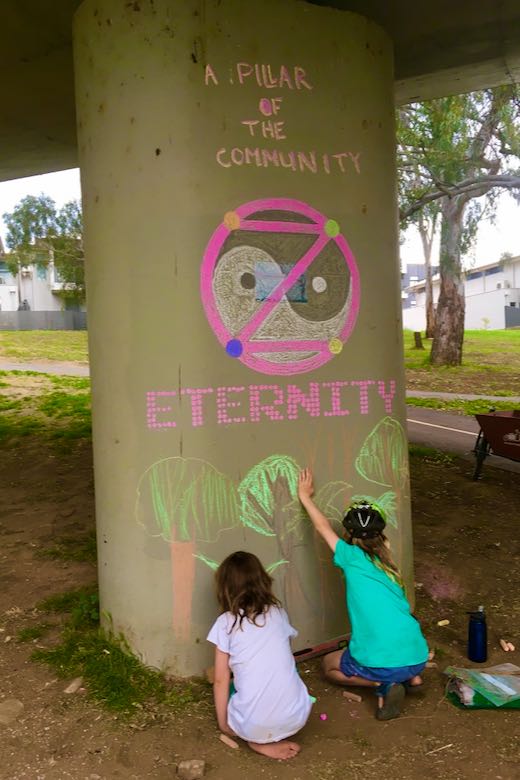 The strategic purpose of Long Game Memes is to bridge the gap between three word slogans and the realisation of a fully-elaborated 'new hegemony' or common sense.
They achieve their purpose by being 'ideas lying around'.
When Long Game Memes are thoughtfully crafted and placed in ways that resonate with local communities, people engage.
The novely and game-like form of DOTS reliably prompts the innate human pattern-seeking response.
Subsequent investigation and introspection returns sources which elaborate the thought or perspective informing the memes.
A new common sense begins to coalesce, one neural connection at a time.
Collaborate
Artist? Graphic designer? Writer? Web builder? Organiser? Strategist? Critic. Perhaps you see another angle for collaboration. Maybe you've just got a question.
Whatever your skill set or interest, DOTS welcomes dialogue and could do with a hand. Get in contact.
Share
DOTS depends on you for transmission, evolution and vitality.